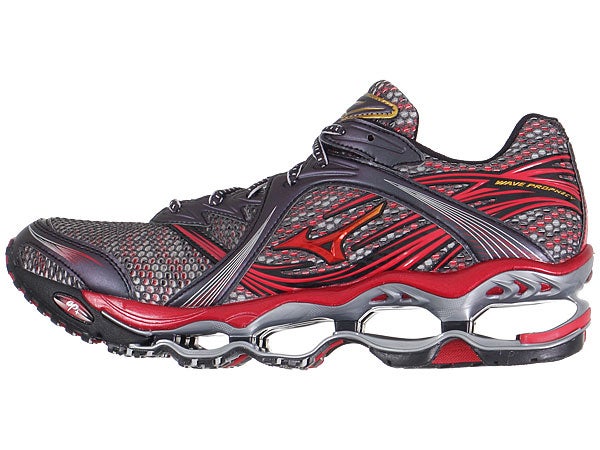 Check this thing out.....it's the latest and greatest (?) from Mizuno, dubbed the Prophecy. Apparently, the 'prophecy' says that thou shalt spend $200 for a pair of shoes with a support structure resembling something you'd build to span a waterway. On the plus side, I'm pretty certain I could fit a tube of Nuun tabs and at least six gel packets in those holes.
I have nothing against Mizuno in general....I had a pair of Wave Riders once and they were a good shoe. And I'm not all-on the minimalist bandwagon either, although I do own a set of Saucony Kinvaras and Saucony Peregrines (which are basically the trail version of the Kinvara). But for crying out loud, I can buy three, maybe four, pairs of the Kinvaras or Peregrines (or pretty much any other shoe I run in) for the price of one pair of the Prophecy if I shopped around hard enough. Or I could make a payment on my new-to-me 2005 Hyundai Santa Fe.
Obviously, I haven't tried them, but it seems like Mizuno is looking to make a quick buck off of the casual running crowd who will just automatically assume that the most expensive shoe is the best. They may be a fine shoe for all I know, but I'm fairly certain you can find just as fine of a shoe for at least 1/3 the price.